Best Buy MOTORRAD MAGAZIN Sport Tire Test 2020
Best Buy MO magazine Sport Tire Test 2020
"Continental's external tire, the Conti Sport Attack 4, achieves the ultimate grip with BlackChili Performance.
Easy and precise control for high-powered super bikes.

Black Chili Compound: Improved road grip.
Enhanced rubber surface from the latest technology.
New design: Increased road contact.
Able to lean at maximum angles.
Control: Nimble, following Continental's original design, and accurate when cornering.
Warm-up: Rapid warming for confidence from the first kilometer.
Wet road: Continental's RainGrip technology, proven effective in tests, ensures traction on wet roads.
Track days: Suitable for general usage and recreational track riding on weekends (without requiring tire warmers)."
For CBR500-1000, ER6N, ZX6-10R, R6-R1, MT07 MT09, S1000RR, RSV4, Panigale, Monster, Hayabusa, etc.


Continental Sport Attack4 size 120/70zr17 F/TL price 5,900
Continental Sport Attack4 size
160/60zr17 R/TL price 7,000
Continental Sport Attack4 size
180/55zr17 R/TL price 7,900
Continental Sport Attack4 size 190/55zr17 R/TL price 8,500
Continental Sport Attack4 size
200/55zr17 R/TL ราคา 8,850 บาท

*Some items may be temporarily out of stock or subject to price changes.
Please inquire to 29tire before making any payment. (The mentioned price does not include shipping fees)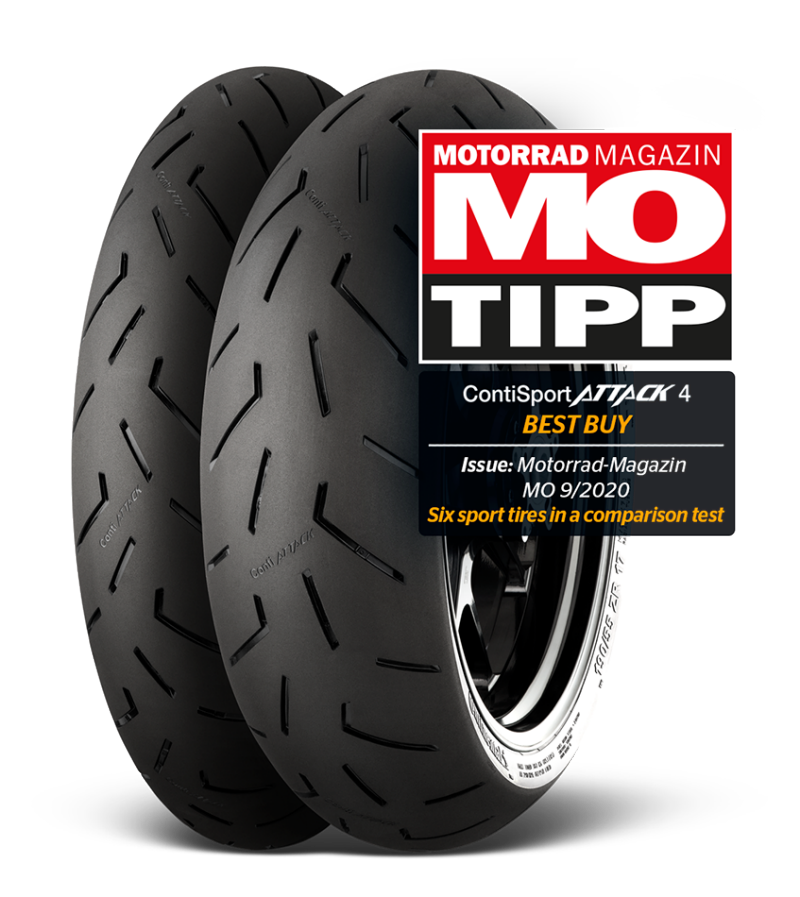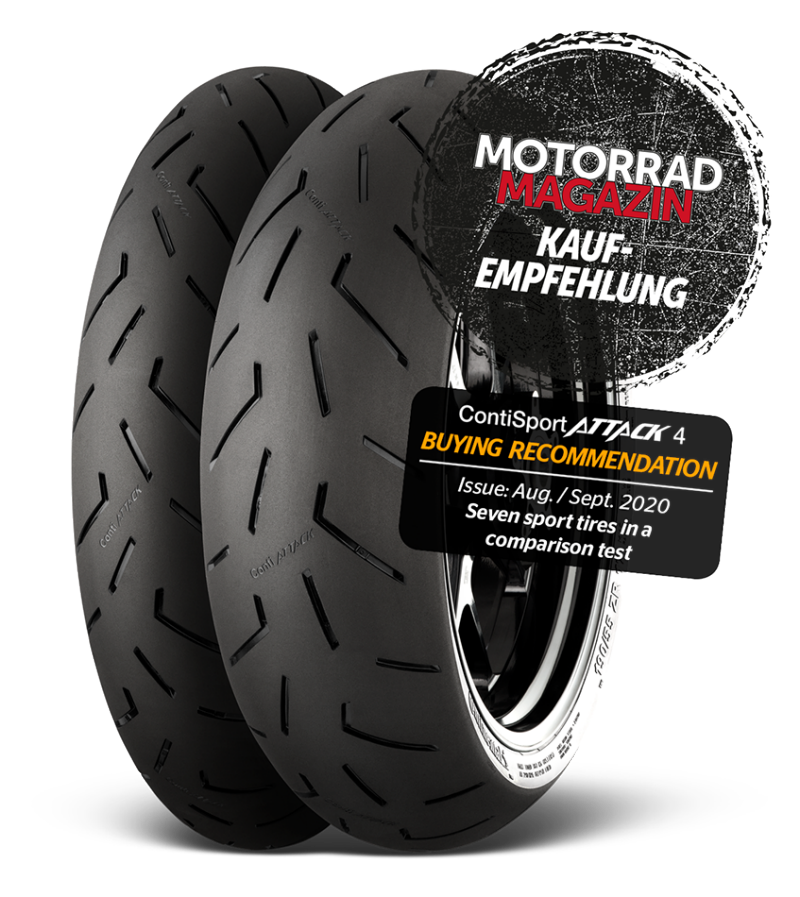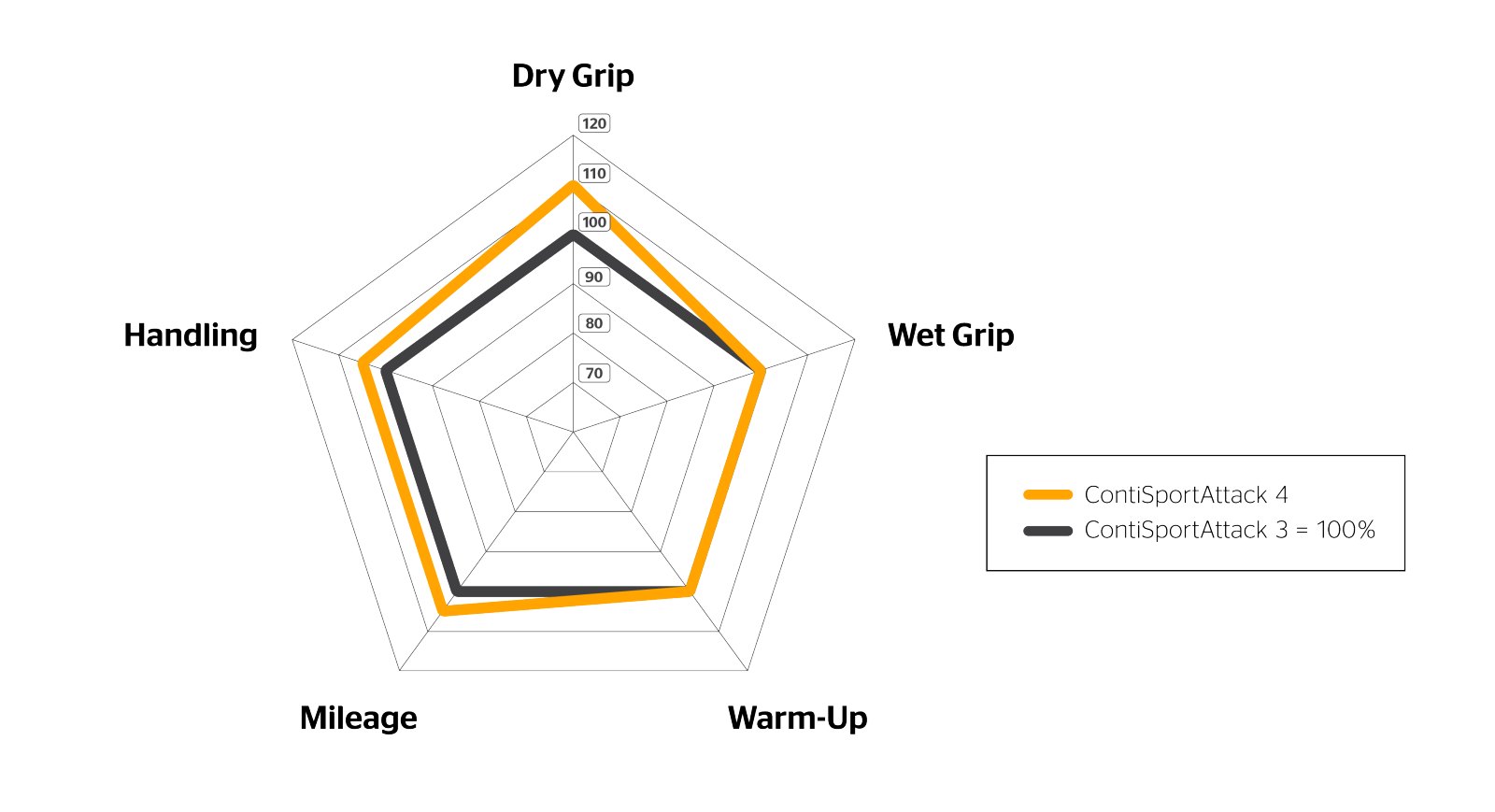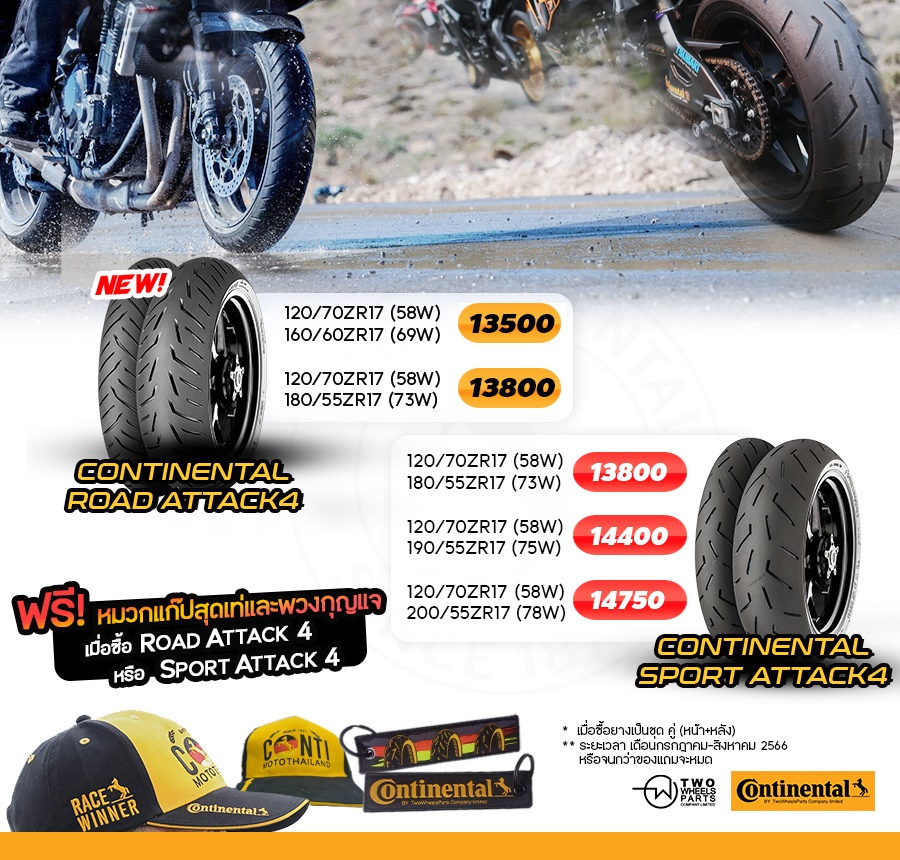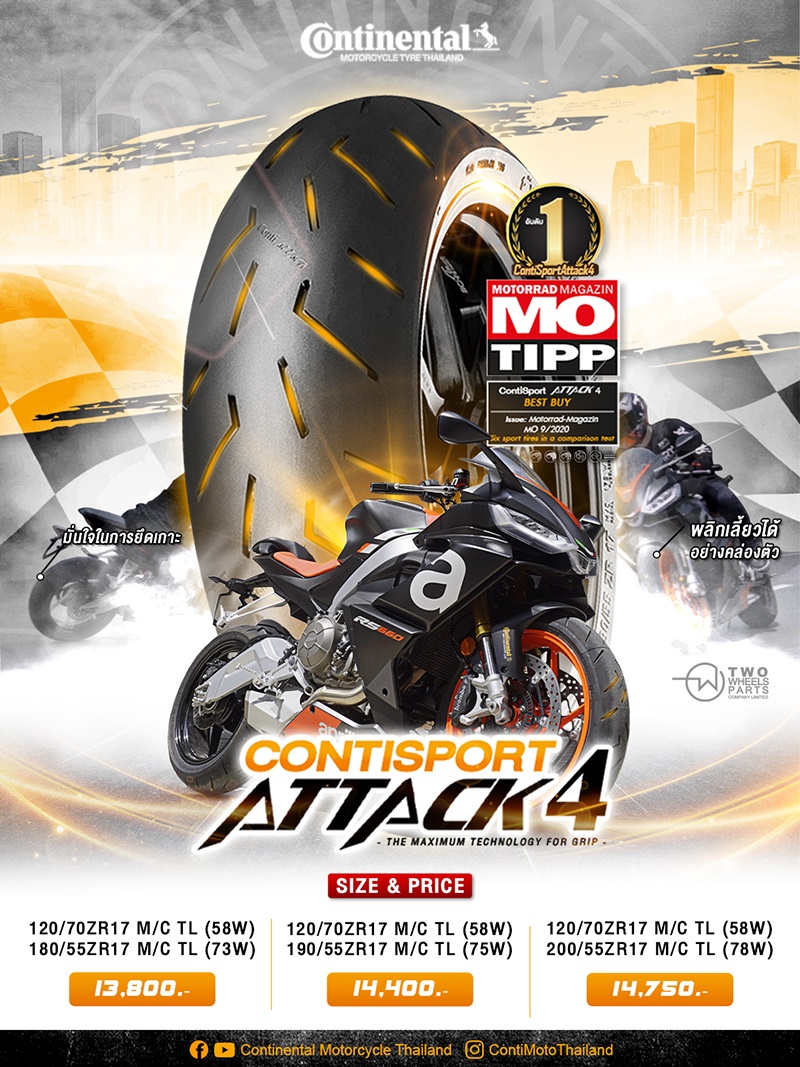 Contact us
083-903-6330 , 088-953-1228 
Line : @29tire , 29tire29
http://www.29tire-motorcycletire.com/